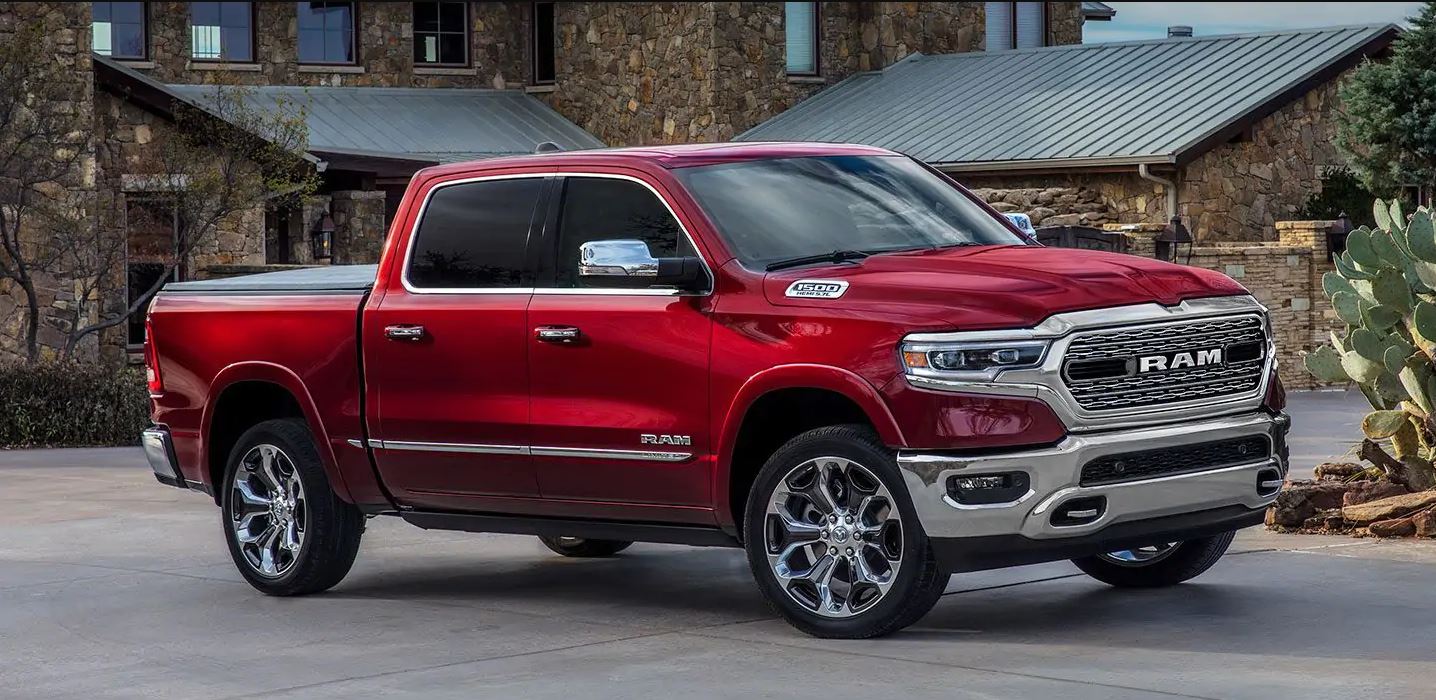 When looking for a full-size pickup, you won't be disappointed in either the 2019 Ram 1500 or the 2019 Chevrolet Silverado 1500 with their powerful performance and smart styling. There are a few key differences between the two that we believe makes one the smarter choice, but let's dive in and see what each pickup is made of.
Exterior and Performance
Both the Ram and the Silverado have the well-known full-size pickup look, though the Silverado's boxy design has been hit or miss with shoppers. The Ram was recently redesigned for a sleeker, more stylish look and it pays off. The 2019 RAM 1500 looks like a modern ideal for today's pickup trucks. 




While the Silverado offers a traditional tailgate, the Ram rolled out a 60/40 split tailgate that can be opened by two separate swing doors. This allows for easier access to cargo even with a trailer hitch or while still providing the traditional method of letting down the full gate. 

 

Performance-wise, the 2019 Ram 1500 and the Silverado offer a myriad of engine options, but with a few key differences. Below we've listed their comparable engine offerings.
2019 Ram Engine Options
3.6L Pentastar V6: 305 hp, 269 lb-ft of torque, max tow capacity of 7,730 lbs. 
5.7L HEMI V8: 395 hp, 410 lb-ft of torque, max tow capacity of 11,610 lbs. 
5.7L HEMI V8 w/ eTorque: 395 hp, 410 lb-ft of torque, max tow capacity of 12,750 lbs.
2019 Silverado Engine Options
4.3L V6: 285 hp, 305 lb-ft of torque, max tow capacity: 7,900 lbs.  
5.3L V8: 355 hp, 383 lb-ft of torque, max tow capacity: 11,600 lbs. 
6.2L V8: 420 hp, 460 lb-ft of torque, max tow capacity: 12,200 lbs.
The 2019 RAM 1500 Offers More Power
While the Silverado offers more engine options, none of the engine offerings are quite as powerful or as fuel-efficient as the Ram's, with the Silverado coming in at 3-5 miles less per gallon for each engine. Plus, the towing capacity of the Ram's largest V8 tops the Silverado's by 550 lbs.! The 2019 RAM even offers a redesigned suspension system that makes the ride feel much smoother. It's that the RAM 1500 is the truck with superior performance.
Interior Features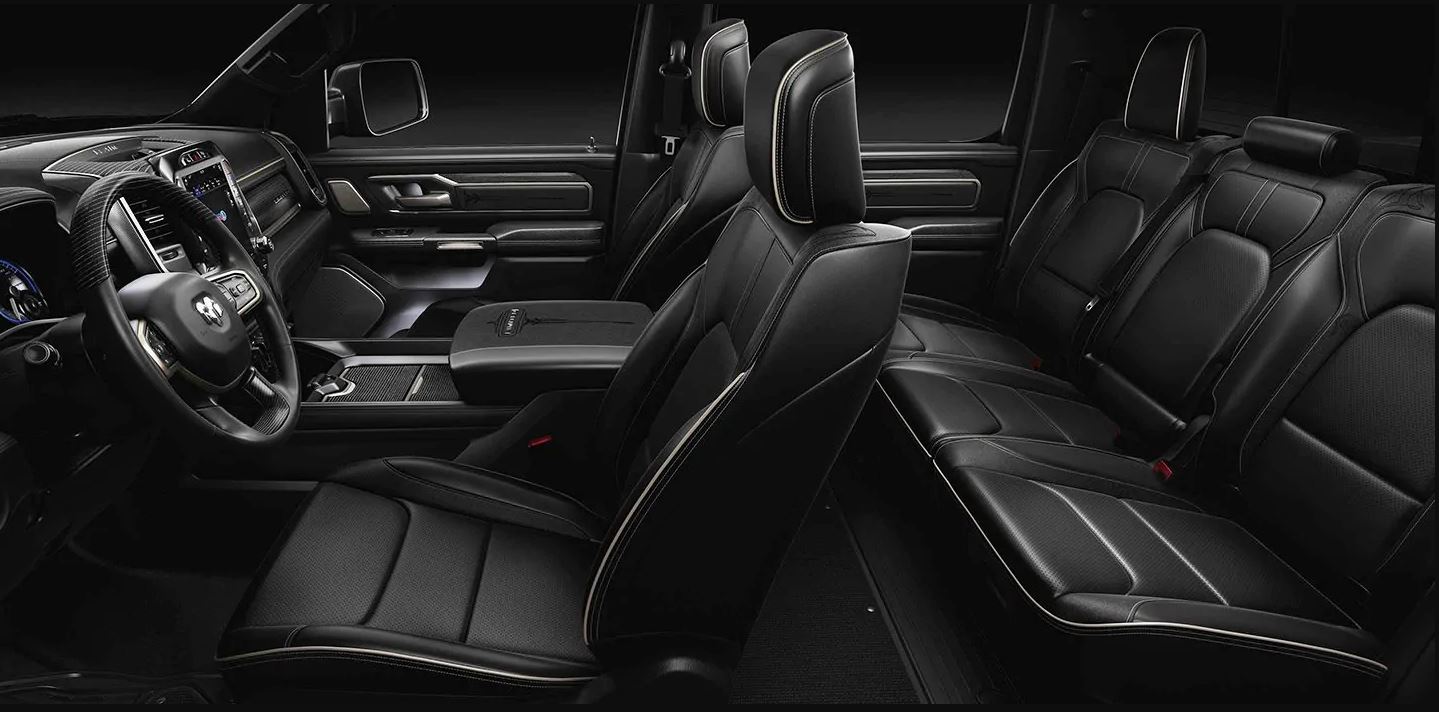 The interior features is where the gap between these full-size pickups widens a little more. The Silverado offers comfortable, roomy seats, an 8-inch MyLink touchscreen, and smarter storage compartments than its previous model. 
The 2019 RAM 1500's interior makes you forget you're in a pickup with luxury features like roomy leather seats, a 12-inch touchscreen as well as physical knobs to help control cabin settings and connect to your smartphone. The 2019 MotorTrend Truck of the Year also offers plenty of safety features like lane assist, park assist, and blind spot monitoring. 
If you want a pickup truck that can haul a heavy load and keep you comfortable on the road, the 2019 RAM 1500 is the way to go!
Test Drive the 2019 Ram 1500 at Davis CDJR in Yulee, FL
While your choice of pickup will come ultimately down to budget and preference, the 2019 Ram 1500 tops the Silverado in almost every important area. Don't just take our word for it - come into our showroom on State Road 200 and take one for a test drive. Visit us in Yulee, FL today!