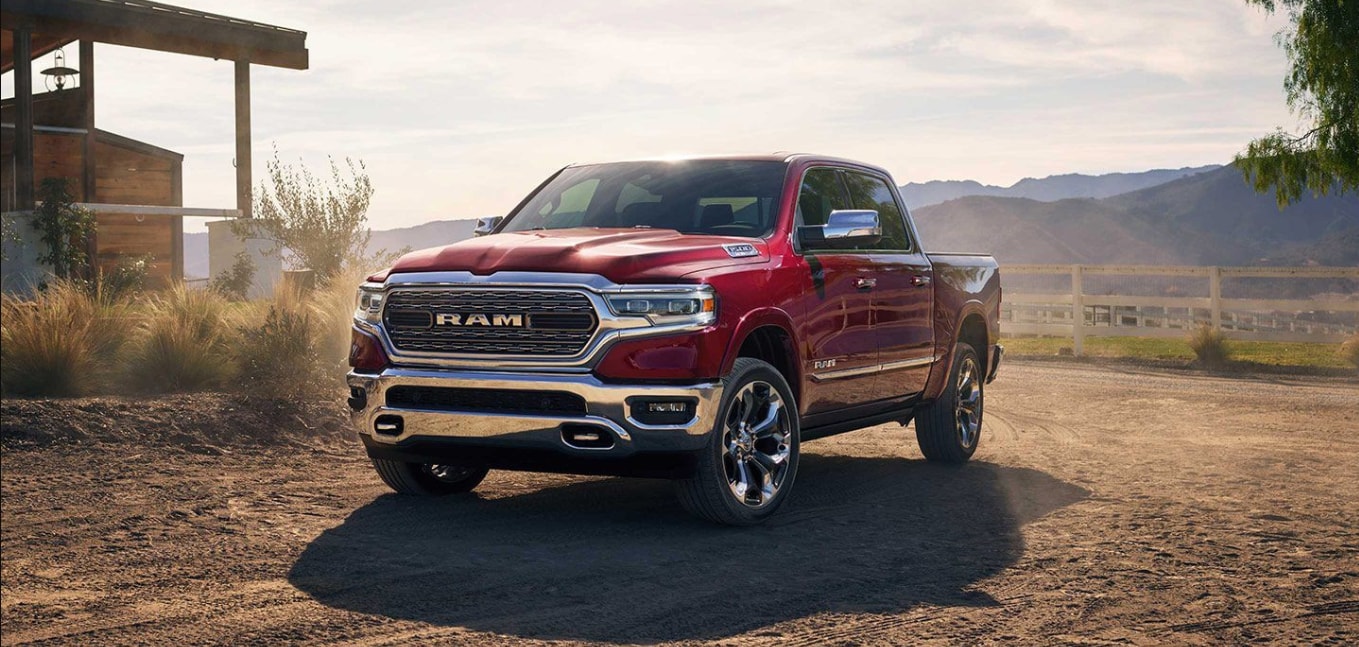 But how does the 2019 Ram 1500 compare to the 2019 Ford F-150? Let's take a closer look at the head-to-head matchup between the 2019 Ram 1500 and the 2019 Ford F-150. In the meantime, if you have questions or would like to get up close and personal with the new Ram 1500, in the Yulee or Jacksonville, FL area don't hesitate to reach out to the team at Davis Chrysler Dodge Jeep Ram.
Interior Luxury: Ford F-150 vs Ram 1500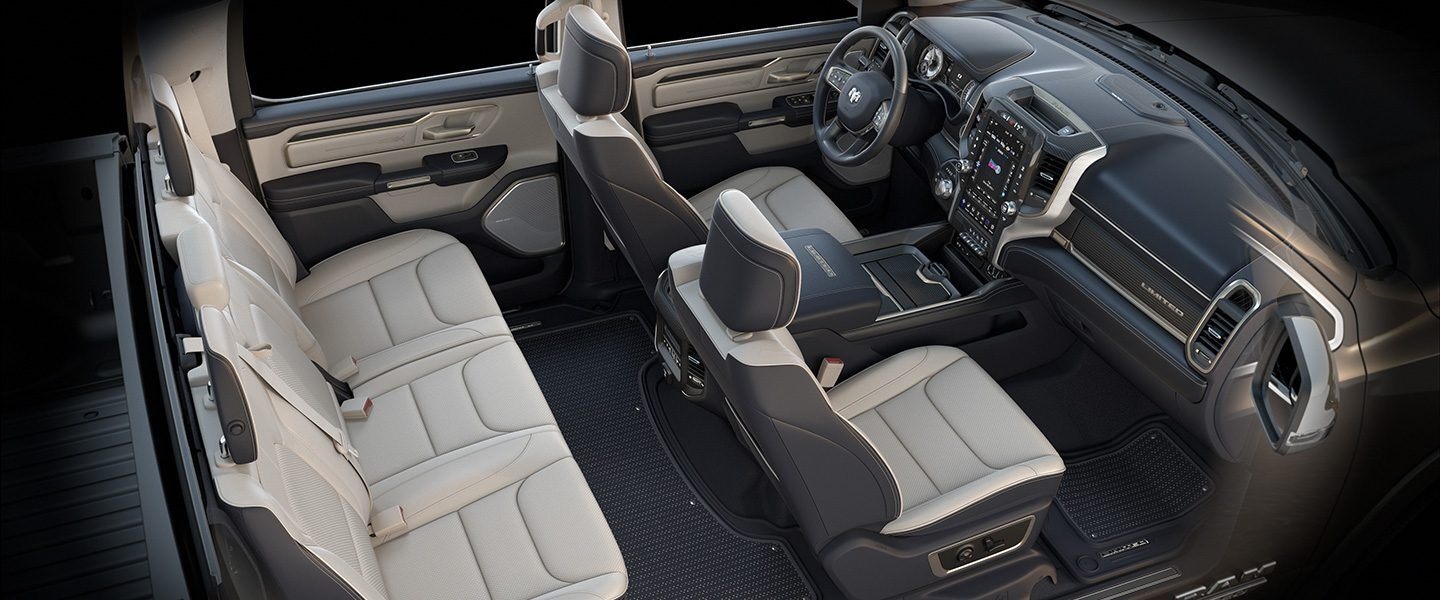 When it comes to the interior, it's not even close! As the Most Luxurious Truck in the Class, the Ram 1500 boasts a range of luxury and technology features designed to provide a completely unique experience. For starters, the Ram 1500 boasts the Largest-in-Class 12-inch Touchscreen that allows you to easily use the same pinch-and-zoom movements you use on your smartphone. 
At the same time, the Ram 1500 Limited outshines the Ford F-150 with a staggering 58% more leather. Even the rear passengers in the Ram
1500 will bask in luxury with features that are simply not available on the Ford F-150, such as class-exclusive rear seat fold-down center console class-exclusive reclining rear seats. 
Interior Storage: 2019 Ford F-150 vs 2019 Ram 1500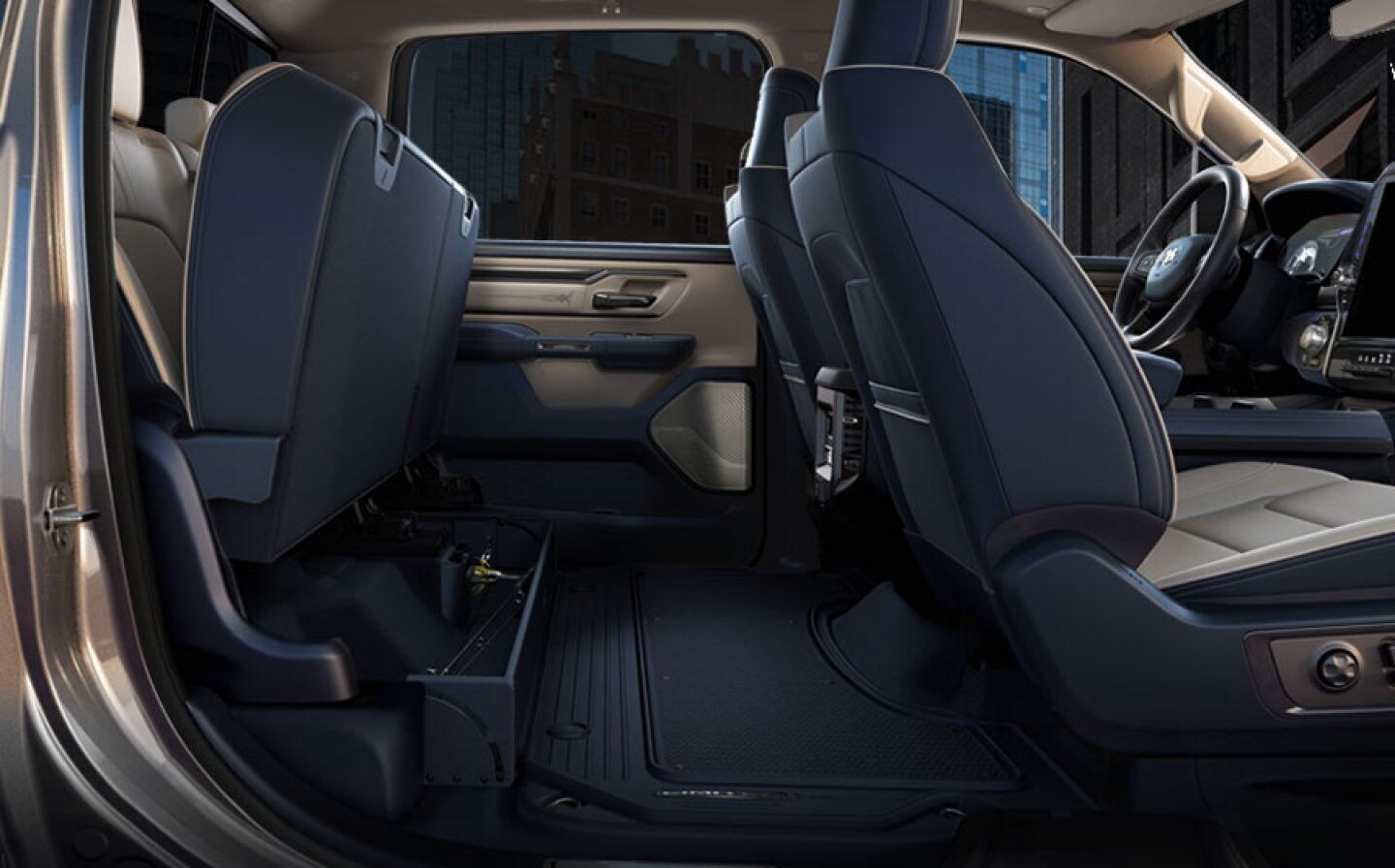 The Ram 1500 was uniquely designed for you and the way your life moves. In particular, you'll be able to store more of your belongings in the Ram 1500 than you can in the Ford F-150. With the Ram 1500, you'll enjoy several Class-Exclusive features like the under-seat rear adjustable storage that has compartments to hold up to 40 liters of your stuff. The newly redesigned center console is big enough for a 15-inch laptop and offers a bin for hanging file folders. 
The Ram 1500 also offers a Class-Exclusive Type-C USB high-speed charging ports to quickly charge your mobile devices. Whether you're storing sports equipment for the kids or tools for work, the new Ram 1500 has your needs covered with an impressive Best-in-Class interior storage volume of 151.1 liters, which is almost twice as much interior storage capacity as the closest competing truck. 
V8 Engine Performance: 2019 Ram 1500 vs 2019 Ford F-150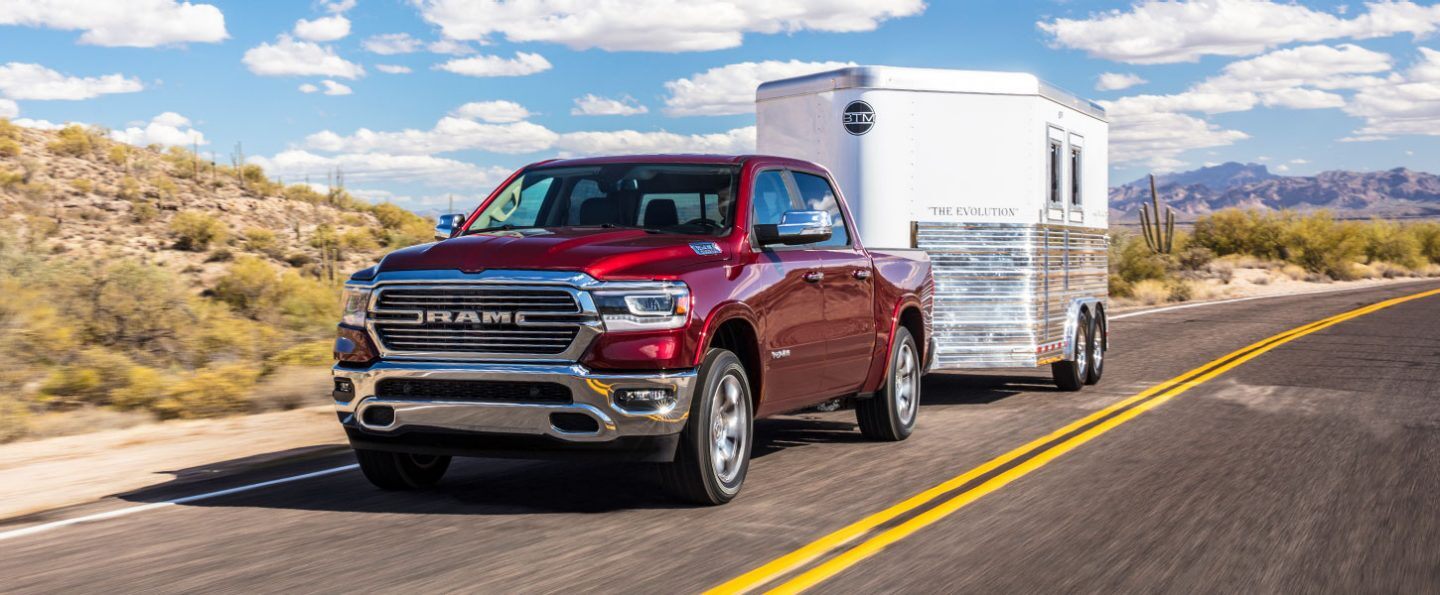 Both trucks offer a range of different engines. While the Ford offers a total of six different engines, the Ram 1500 offers three. To truly get a clear picture of which truck has the edge, let's compare apples to apples or V8 engine to V8 engine. 
The Ford's legendary V8 produces an impressive 385 HP and up to 400 lb.-ft. of torque. However, the Ram 1500 is powered by the 5.7L V8 HEMI that is enhanced by an eTorque Mild Hybrid System. This innovation blends fuel-saving technologies with performance enhancing innovations like cylinder deactivation and valve timing. 
In the end, the Ram 1500's HEMI produces 395 HP and up to 410 lb.-ft. of torque, which means you'll be able to tow more. In fact, the Ram 1500 boasts a V8 Best-in-Class towing capacity of 12,750 pounds, Best-in-Class V8 4x4 combined fuel economy as well as an unsurpassed V8 4x4 highway driving range.
Contact Davis CDJR for the New 2019 Ram 1500
If you are considering the Ram 1500 vs Ford F-150, the new 2019 Ram 1500 offers you more value. It's loaded with many Class-Exclusive features and is designed to help you do more work in the highest level of comfort. Ready to see the new Ram 1500 for yourself? Contact Davis Chrysler Dodge Jeep RAm in Yulee, FL today.