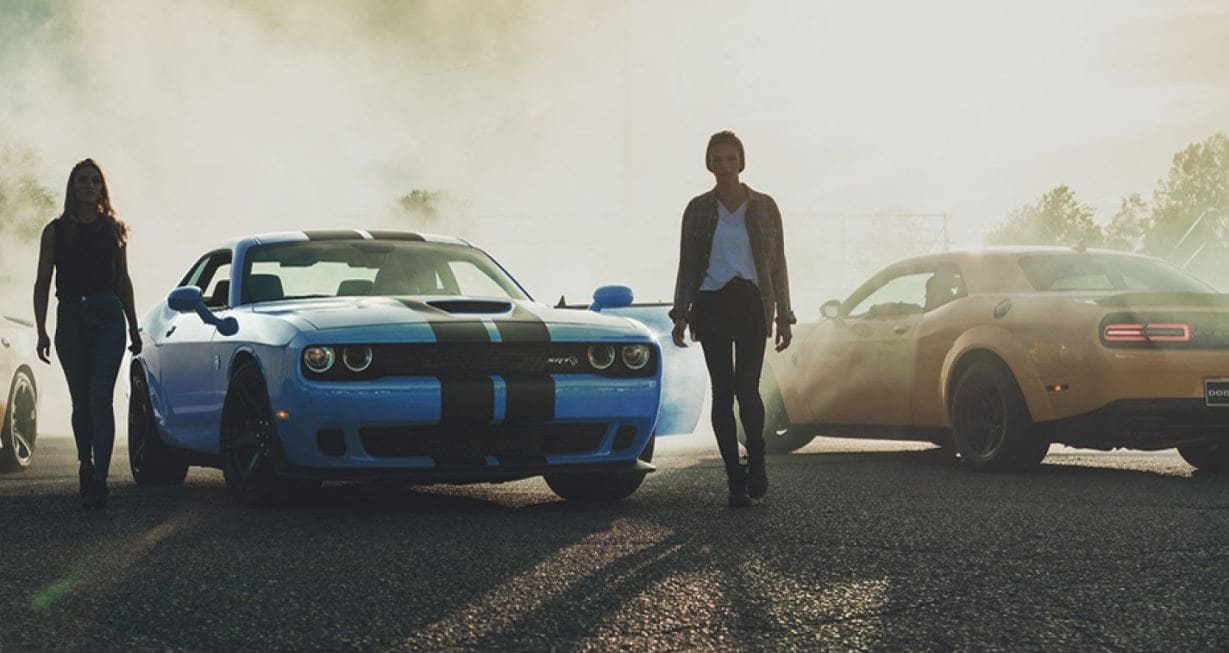 Dodge has created two powerful performance vehicles that are designed to take on both the street and the track. With powerful engines, a fierce exterior, and a race-like suspension system for extraordinary handling and ride, the
Dodge Challenger
and
Dodge Charger
are two performance vehicles that simply can't be beaten. Davis Dodge is proud to have the best lineup of new Dodge Chargers and Dodge Challengers near Fernandina Beach. See what these performance vehicles have to offer and how they crush the competition, then visit our dealership for a test drive.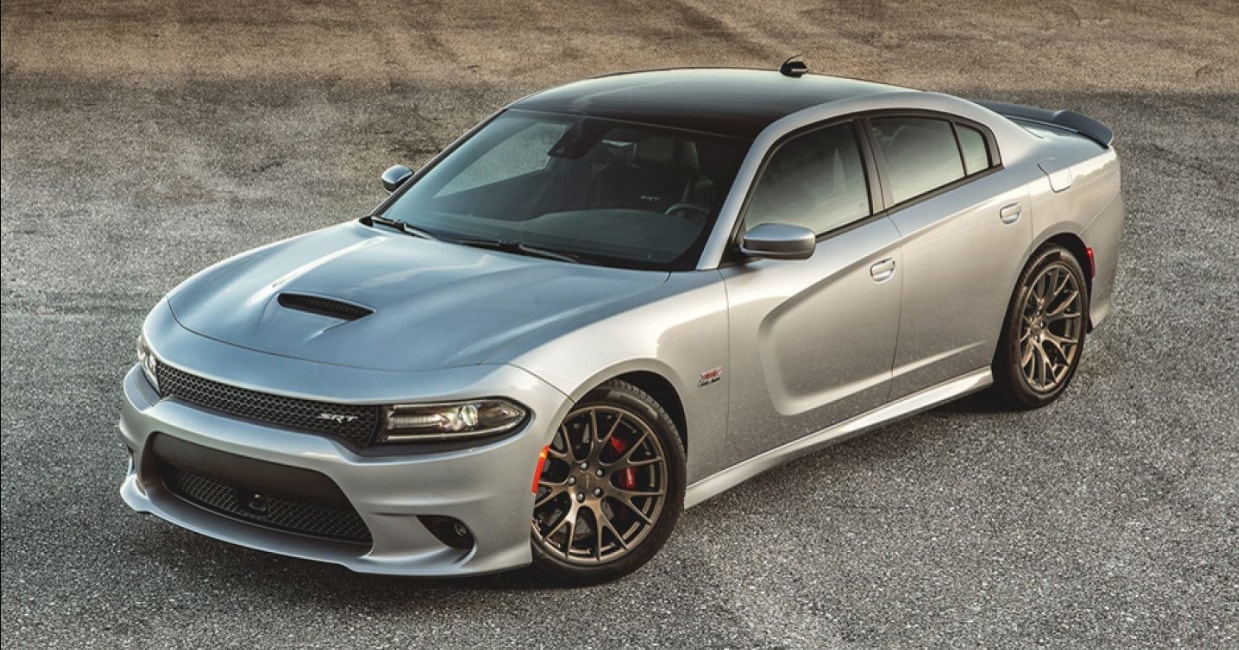 Find the All-New Dodge Charger near Fernandina Beach
The Dodge brand is known for breeding performance vehicles and the Dodge Charger carries on that lineage. It delivers heart-pounding power and a smooth ride for maximum muscle. Those who are looking for superior power will want to check out the Dodge Charger SRT 392 and the Dodge Charger SRT Hellcat. The Dodge Charger SRT 392 cranks out 485 horsepower and 475 pound-feet of torque, while the Hellcat delivers a monstrous 707 horsepower and 650 pound-feet of torque.
When it comes to comparing the Dodge Charger to another popular muscle car, the Chevrolet Camaro, the Charger can't be beaten. It offers more comfortable seats, a cabin filled with high-quality materials, and better ride quality and handling overall. Bottom line, the Charger is fun to drive and perfect for those looking for a performance vehicle packed with power.

Explore Performance Vehicles like the Dodge Challenger near Amelia Island
With its muscular exterior and a powerful engine under its hood, the Dodge Challenger has a great reputation. Like the Charger, the Challenger offers a Hellcat 6.2L HEMI SRT V8 engine, which puts out up to 707 horsepower and 650 pound-feet of torque. The active exhaust system delivers an aggressive muscle car sound and is standard with all V8 engines. You'll also love the three-mode electronic stability control for superior performance technology. Available launch control features a carefully calibrated program to deliver improved acceleration, while the electric power steering delivers outstanding agility and handling to go along with open throttle power.
While both Ford and Dodge offer V8 models, the Dodge Challenger crushes the Ford Mustang when they go head to head. The Challenger offers more space, superior cargo room, a high-quality interior, and outstanding acceleration. In fact, the powerful 3.6-liter V6 engine in the Dodge challenger puts out 305 horsepower, beating out the Mustang's base engine of 310 horsepower. And, its most powerful option, the Dodge Challenger Demon, features an 840-horsepower engine for unprecedented power.
Shop Dodge Performance Vehicles at Davis Dodge near Fernandina Beach
It's truly easy to see why the Dodge Charger and Dodge Challenger offer unbeatable power and performance features in their class. Experience the power behind these two popular performance vehicles by Dodge at Davis Chrysler Dodge Jeep Ram near Fernandina Beach. Trust the Keffer Advantage and experience an easy car shopping experience at our dealership in Yulee, FL. Shop our inventory of Dodge performance vehicles online and visit our dealership for a test drive!