Stay up to date on the latest Chrysler, Dodge, Jeep, and RAM vehicles with our informative Model Reviews. Already have an idea of what you're looking for? Visit Davis CDJR in Yulee, FL for a test drive today!

---
2021 Jeep Compass



If you're into high-tech safety features and colorful infotainment, the Compass is for you. This SUV does everything we want it to and more, which is why we want to delve into the details. Let's explore the 2021 Jeep Compass and see what it has to offer!




2020 Jeep Compass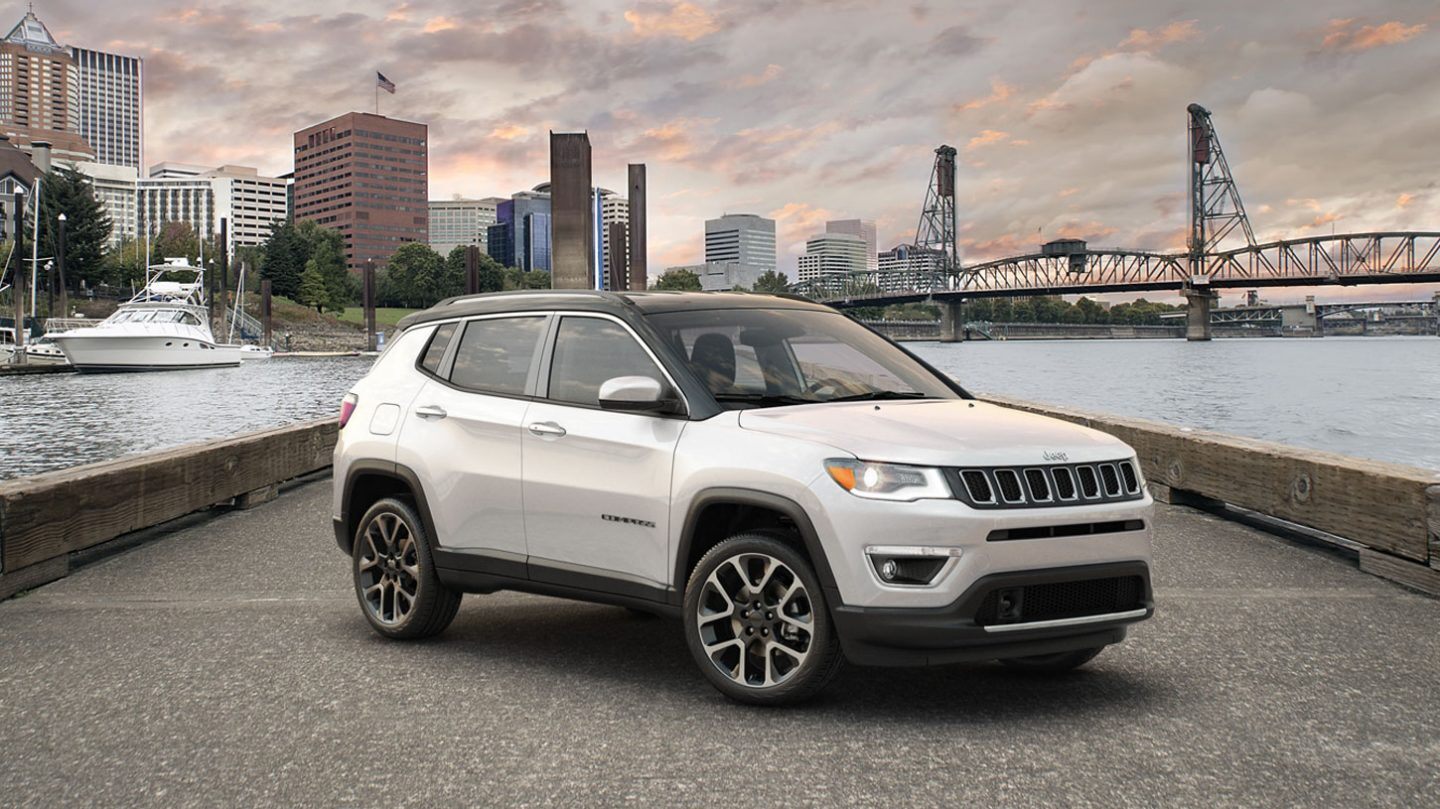 Those in the market for a sport utility vehicle that will take them on another-level adventures are stopping their search once they experience the 2020 Jeep Compass. The Compass is equipped with the head-turning design, dependable power, and impressive capability you'd expect from a Jeep, but also delivers elegance, safety features, and the top technology you'd hope for. We have the Compass right here at Davis CDJR in Yulee, FL. Are you ready to come take a look?




2020 Jeep Cherokee

Jeep enthusiasts everywhere are trying to get their hands on the 2020 Jeep Cherokee. This impressive, stunning SUV has all the top qualities and capabilities you'd want right at your fingertips. The best part? We have it - in several different styles - right here at Davis CDJR in Yulee, FL.

2020 Dodge Journey
  

Let's talk about a model that has caught our eye this year: the 2020 Dodge Journey. This 3-row SUV has been taking the market by storm, praised for its cargo space and its affordability. When it comes to vehicles that travel well and look great, the 2020 Dodge Journey hits all the right points.  
 

2020 Chrysler Pacifica
  

There's a huge reason the Chrysler Pacifica has been the most awarded minivan four years in a row. 

Trust us, no matter who is along for the ride, your passengers will be excited to hit the road in the 2020 Chrysler Pacifica. Learn more from the automotive experts at Davis Chrysler Dodge Jeep RAM in Yulee, FL.


 
2020 Dodge Durango
 

The Dodge Durango has been turning the heads of SUV enthusiasts for years, and 2020's model is no different. In fact, it's drawing even more attention. This three-row SUV is jam-packed with the hot looks, extreme space, top-of-the-line features, and performance capabilities you and your family crave in a full-size SUV. 
 
2020 RAM 1500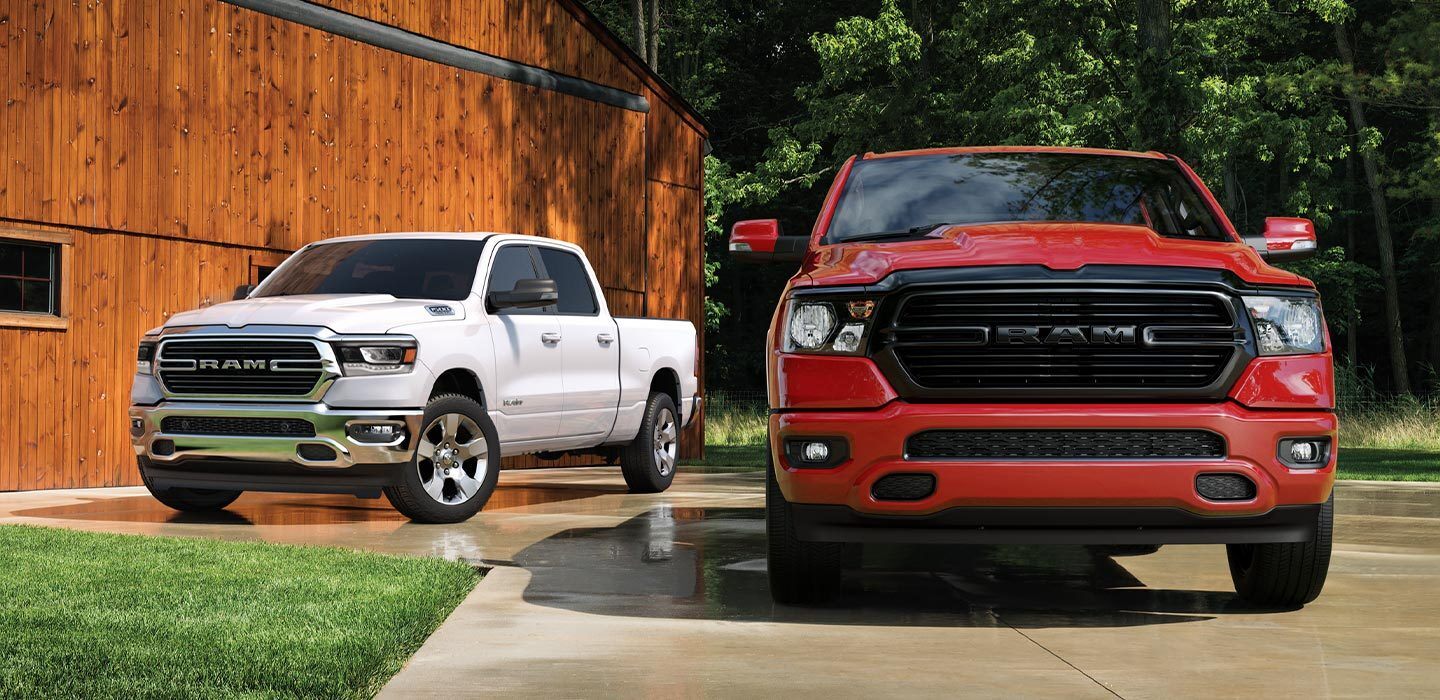 After being named the 2019 MotorTrend Pickup Truck of the Year and the Official Truck of Texas by the Texas Auto Writers Association, the newly improved Ram 1500 is nothing short of amazing. 
 
2020 Jeep Wrangler EcoDiesel

It's been a long time coming-nearly 50 years. Jeep fans and aficionados have spent a long time waiting, but the new 2020 Jeep Wrangler EcoDiesel is finally here. Learn more about this cutting-edge SUV below and visit Davis CDJR for a test drive in Yulee, FL!   
 
2020 Jeep Grand Cherokee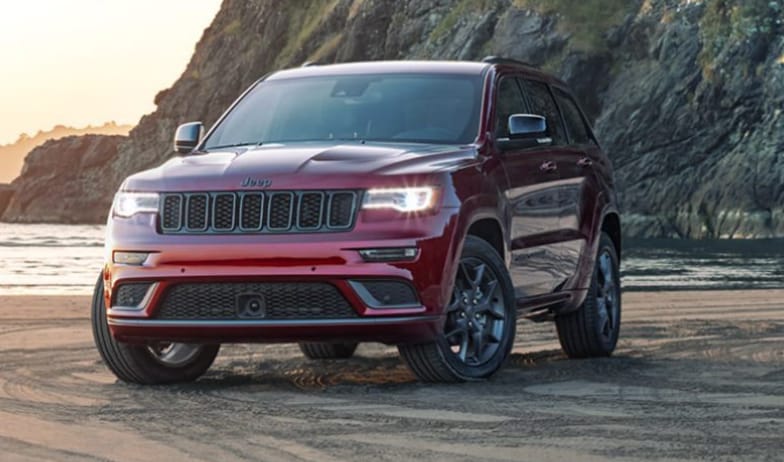 With the arrival of a new decade, the 2020 lineup of vehicles breaks the mold in a lot of new and modern ways. The Jeep family is tuned into that philosophy, and it shows with the 2020 Grand Cherokee. 
 
2020 RAM 1500 EcoDiesel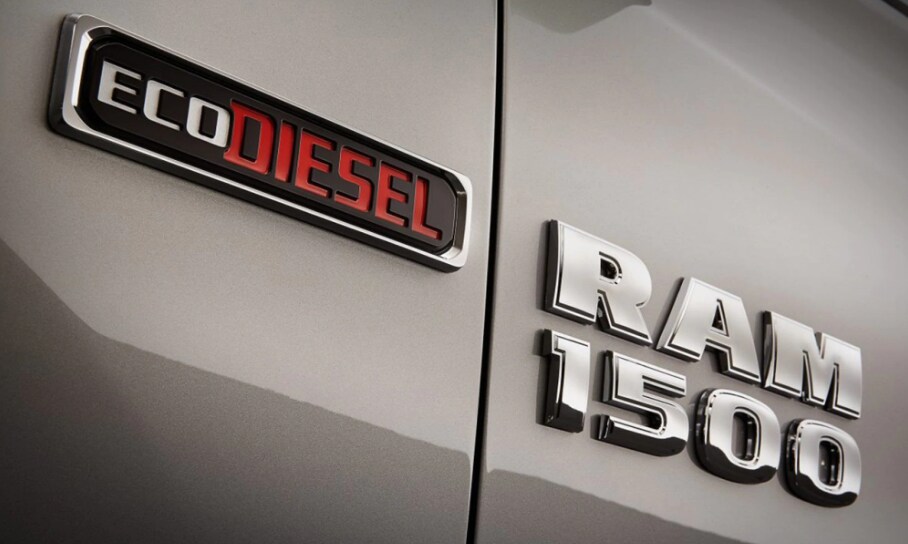 If you're in the market for a powerful diesel half-ton truck, you owe it to yourself to consider the new 2020 Ram 1500 EcoDiesel. 
If you're in the market for a powerful diesel half-ton truck, you owe it to yourself to consider the new 2020 Ram 1500 EcoDiesel.
 
2020 Jeep Gladiator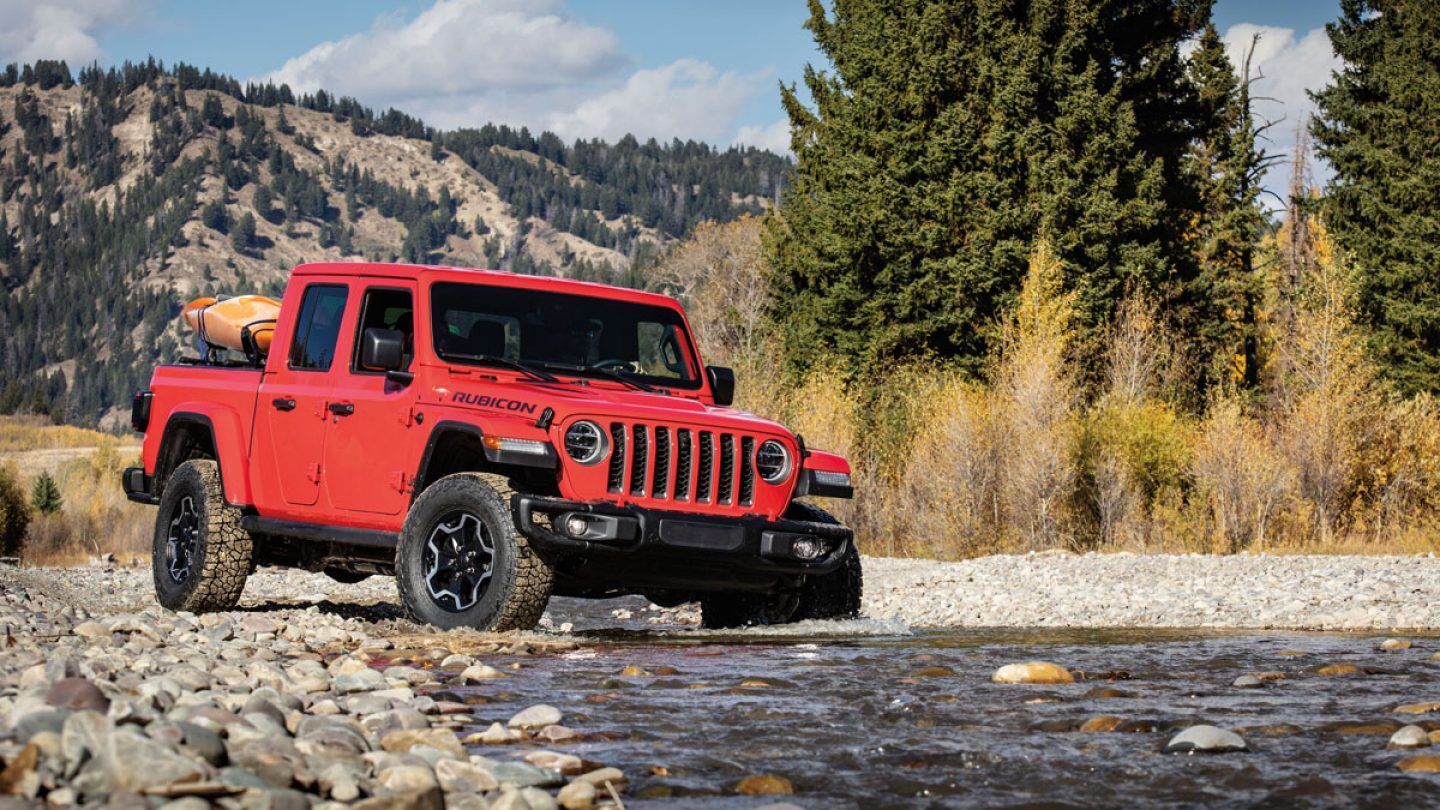 A Jeep pickup truck? Yes, you read that correctly. It has been awhile since your favorite SUV maker had a pickup option - the early 1990s to be precise - but Jeep has taken a blast from the past and reinvented the classic Jeep Gladiator for the open roads and rugged trails in 2020.
2019 Dodge Grand Caravan

Known as one of the best family vehicle choices out there, the 2019 Dodge Grand Caravan came in blazing this year with impressive enhancements and features that have every member of the family wanting to go for a ride. 
2019 Ram 1500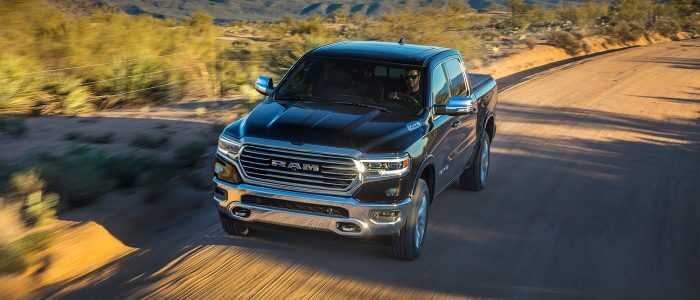 Best-in-class. That's what you'll get when you shop the 2019 Ram 1500. Whether you're looking for a tough and dependable pickup for the work site in Jacksonville, or a versatile truck for some weekend fun on Fernandina Beach or Amelia Island, the Ram 1500 is the vehicle you've been searching for.
2019 Dodge Durango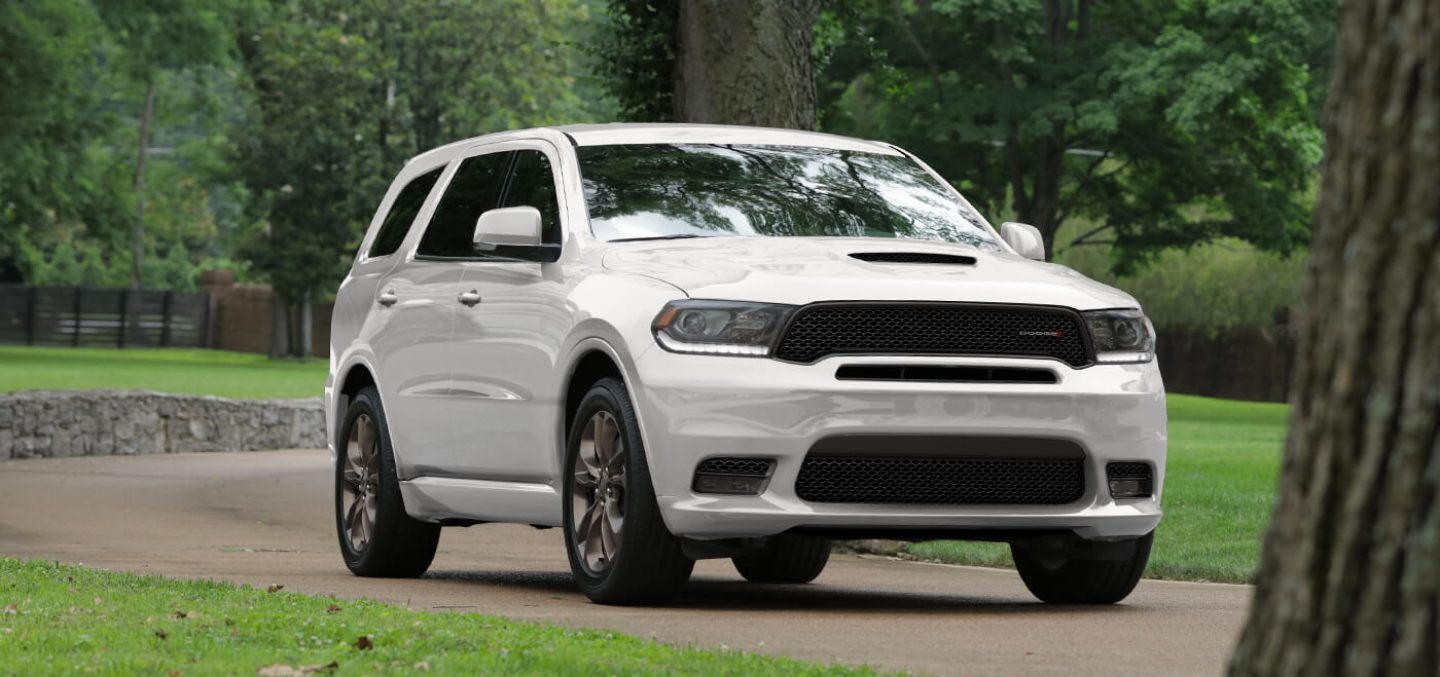 Whoever suggests SUVs can't be powerful performance vehicles has never experienced the new 2019 Dodge Durango. 
With comfortable seating for up to seven passengers, the Dodge Durango is the most powerful SUV in its class. 
2019 Jeep Wrangler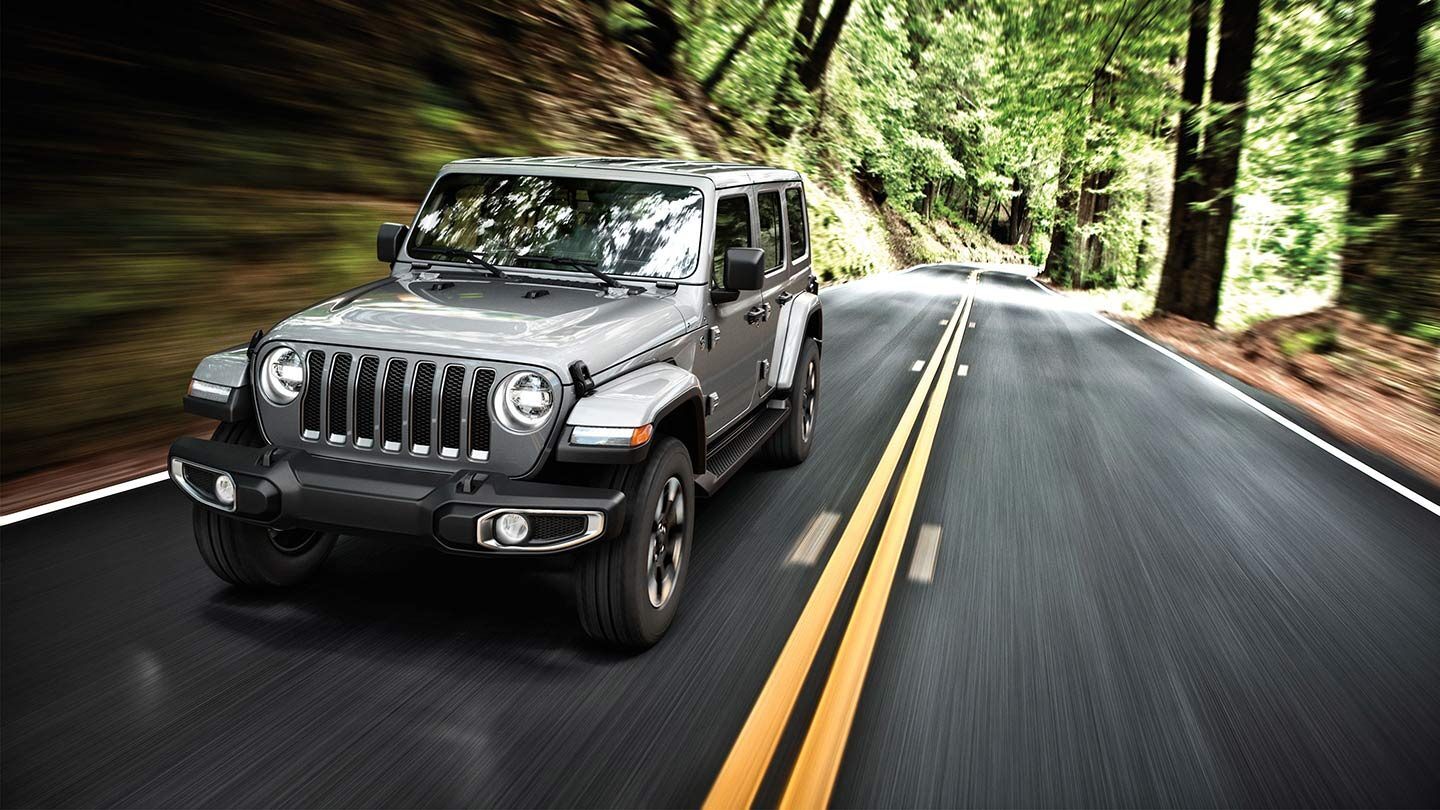 As the MotorTrend SUV of the Year, the new 2019 Jeep Wrangler is in a class of its own. 
Let's take a closer look at the 2019 Jeep Wrangler with our comprehensive model review.