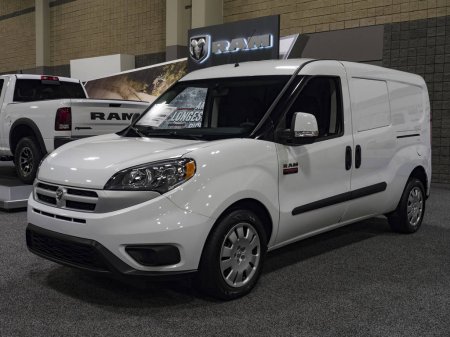 So, you are in the market for a new cargo van. You aren't looking to go the full-size route, but you're still looking for a commercial vehicle that can fit all your cargo with the ability to tow additional supplies. You've narrowed your options down to the Nissan NV200 and the Ram ProMaster City but are struggling with your final decision. Nissan has a larger variety of models and a long history of making vehicles compared to Ram, but Ram specializes in larger, more powerful vehicles and has recently made waves in the auto industry with their award-winning trucks. Which commercial van is the best? Find out which van offers more with our Davis CDJR model comparison.   

ProMaster City Takes the Edge with Cargo and Tow Capacity
   Let's be real, cargo space matters. We've all experienced the frustration of not being able to fit everything we need in our vehicle. Instead of packing and repacking your van until everything finally fits, why not go for a van with a little extra space? The Nissan NV200 can handle a fair amount of cargo with its 122.7 cubic feet of space, but the Ram ProMaster City beats the NV200 with a best-in-class 131.7 cubic feet of cargo space. It helps to have that extra peace of mind knowing you can fit that last suitcase or a few extra boxes of cables in a pinch. With the ability to tow up to 2,000 pounds of cargo compared to the non-existent towing capabilities of the NV200, the ProMaster City is the clear winner in that category as well. If space and cargo-carrying ability is an important factor in your van purchase go for the Ram with best in class payload and best in class towing capabilities.   
More Horsepower and Torque with Minimal Cost to MPG
When you consider the slightly larger size of the ProMaster City and its additional towing capabilities over the NV200, it would be reasonable to assume the NV200 gets better mileage. While overall it may be true that the NV200 gets better MPG on average the difference isn't as bad as you would think. The Nissan NV200 features a 2.0-liter I-4 engine standard compared to the Ram ProMaster's 2.4-liter I-4. On paper, the Nissan NV200 boasts 131-hp and 139 lb.-ft from its engine compared to 178-hp and 174 lb.-ft from the Ram ProMaster City. While this comparison is no surprise the gas mileage situation may catch you off guard. For a car of its size, the NV200 gets an impressive 24/26 MPG for a combined 25MPG. While the Ram has both lower city and average MPG it beats the NV200 on the highway. The Ram ProMaster has a fuel mileage of 21/28 for an average of 24 MPG. Keeping the superior performance ability of the Ram ProMaster in mind along with the larger fuel tank 1 MPG doesn't seem like too steep of a trade-off for the extra ability.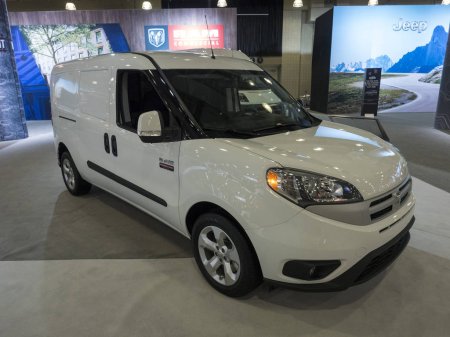 The Davis CDJR Verdict: Nissan NV200 vs Ram ProMaster City
When it comes to work vehicles, Ram is a tough company to beat. Besides their award-winning line of pickup trucks, Ram also brings the heat with their commercial van lineups. The NV200 is by no means a bad vehicle, but when you compare its performance and cargo capabilities to the Ram ProMaster City, it isn't even a competition. Combined with the fact that 2020 is the last year for the NV200's production, you're better off going for the ProMaster City, a quality van model with a future.