Dependable Work Trucks For Affordable Prices In Yulee, FL
Are you feeling frazzled as you search for a reasonably priced work truck to replace your old one? At Davis CDJR, we understand the importance of budgets and how they can affect your car options. That's why we're doubly proud to be known as the best new and used car dealership in Yulee, FL! Our six-year, five-star rated lot is comfortably located two exits north of the Jacksonville Airport and two exits south of the Georgia boundary line at exit 373. We serve clientele from both Georgia and Florida, drawing in buyers with our enormous inventory, wonderful customer service, and extraordinary bargains. Stop by soon so that our professional staff can help solve your automotive problems- and keep your car shopping experience as stress-free as possible.  
Excellent Selection Of Pre-Owned Work Trucks At Davis CDJR
 We are thrilled with the depth of our collection of pre-owned vehicles. More choices mean higher chances of satisfaction from our customers! The number of used models our dealership holds from Ram, GMC, Ford, and more is a number unmatched by anywhere else in Yulee, FL. The Featured Used Vehicle page on our website can provide you with a sneak peek at some of our quickest-selling trucks at compellingly low prices. We want you to find the perfect automotive that excites your interest, so feel free to browse our website or lot and contact us with any questions. 
Buy Pre-Owned Over New
Here at Davis CDJR, we know that purchasing a pre-owned truck can often be better than buying one new. Used vehicles usually have relatively clean titles, little to no accident records, and modest mileage- all at lower costs! These trucks are still incredibly dependable with some of the most enhanced tech available, yet you get to reap the benefits of their state-of-the-art features for a lower price! Our pre-owned trucks are less expensive to insure as well, giving you more bang for your buck all around. 
Purchase Your Work Truck Here
Is saving money a top priority for you during your truck shopping experience? Davis CDJR is full of people who understand your needs and are dedicated to helping you find the perfect vehicle at an affordable price. Our skilled team can help you navigate our lot or website- and stick to your budget. The Finance Center at our dealership is a great place to tackle loans and leases with knowledgeable professionals who understand the buying process. Our financing staff is bursting with welcoming individuals who are devoted to gathering options that won't hurt your wallet. Each of our automobiles is also subject to a rigorous quality inspection before being put up for sale, showing our deep commitment to you leaving happy and satisfied with your purchase.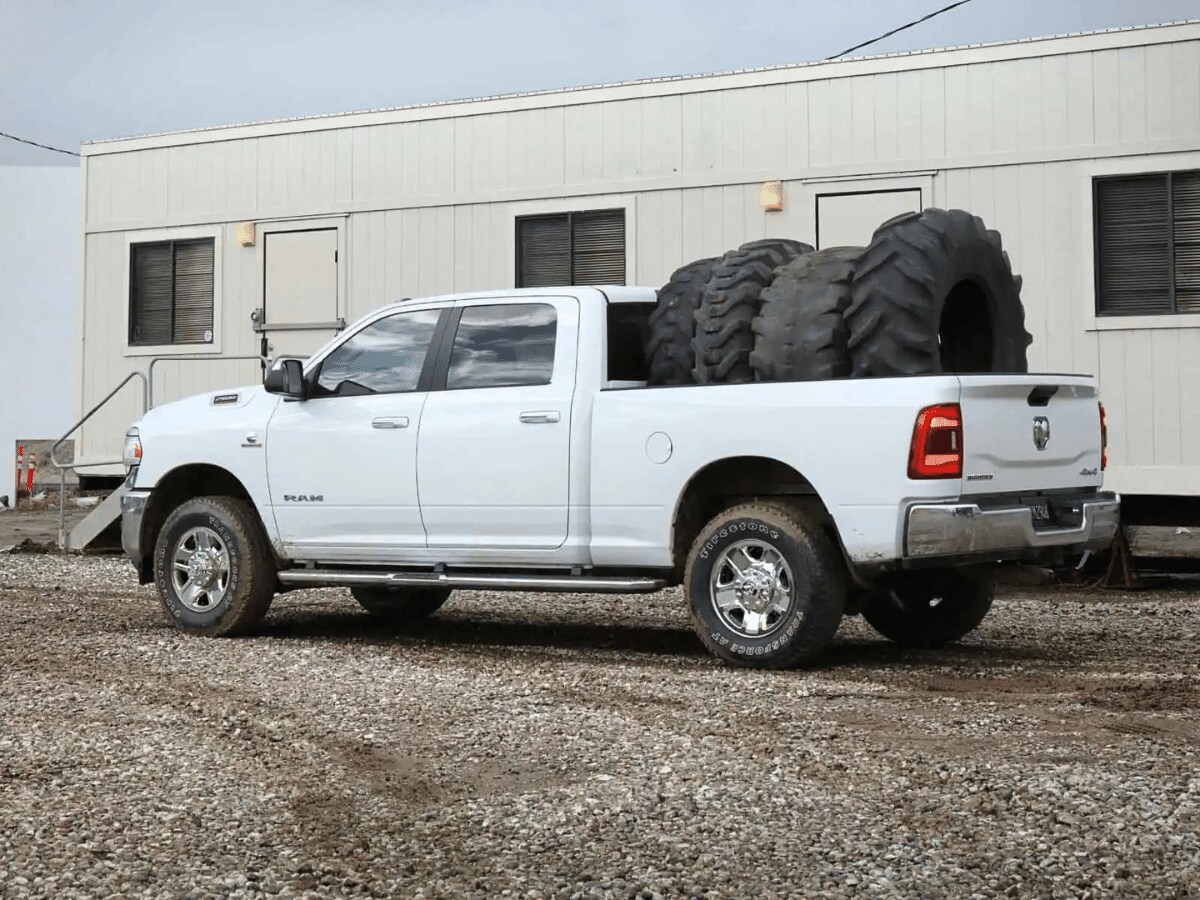 Call Now Or Shop Online At Davis CDJR
Are you ready to start looking now? Don't let new truck costs work you into a frazzle. We are eager to help you find the perfect vehicle for you over at Davis CDJR. Browse our wide selection of pre-owned automobiles on our website, or at our dealership in beautiful Yulee, FL today!